Tips for Exploring the Job Market Before You Look for a New Job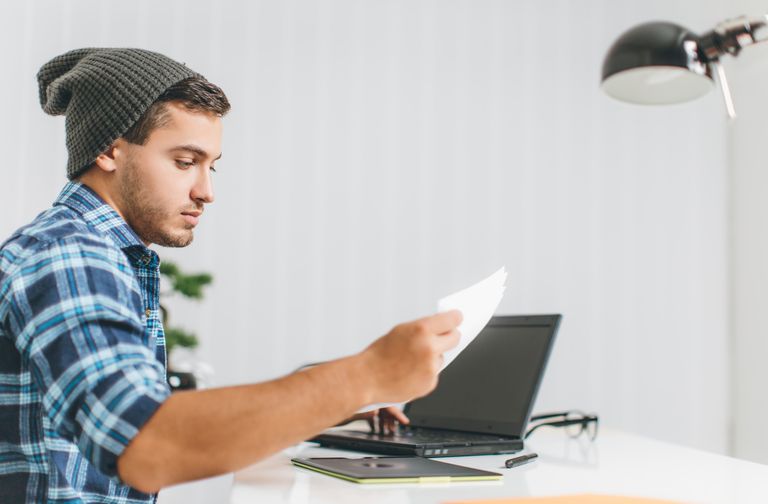 There can be many reasons why you're thinking about starting a job search, and there are plenty of good reasons to quit your job. Your career with your current employer could feel like it's going nowhere, you're bored and the position isn't challenging, you would love to make more money, or perhaps you want to do something different with the next phase of your working life.
Find Out What Jobs Are Available
Before you think about starting an active job search, turning in your resignation, and giving two weeks notice, take some time to investigate what the job market is going to be like for someone with your credentials.
Job searching is a personal endeavor, and even a good job market overall might not translate into success for you if you lack in some of the top skills employers are looking for.
That's why it makes sense to spend some time researching if you don't have to find a job immediately. Start slowly, find out what positions are available, and learn how you stack up against the competition. Consider starting a passive job search while you're investigating options and getting prepared. Employers may start seeking you out and, if they do, that will make your job search even easier.
Factors to Consider
The first factor to consider when starting a job search isn't the unemployment rate, which is currently low. It's what the job market is like for a candidate with your skills, experience, and education level. That depends on what type of position you're seeking and the qualifications you have. It can be a little more complicated to figure out if you're considering a career change or a job that's a step or two up from your current role.
There is a wealth of data online you can use to discover what you're worth, what salary you should be looking for, which companies are hiring candidates like you, and what the pool of available job openings is like.
Review these tips for checking on the job market before starting a job search, so you'll be well informed and in a position to fast-track your hunt for a new job.
How to Check Out the Job Market
1. Figure Out What You Want to Do. Do you want a job in the same industry or are you looking for a change? Would you like a similar position to the one you have or are you considering a different role? Do you have the skills you need to be competitive if you're making a change? If you're thinking about a career switch, use these free career quizzes to generate some ideas. Once you have a list of options, you'll be able to determine how easy it will be to find a new job in that field.
2. Estimate How Long It Will Take. One of the tricky parts of job searching is that it can be hard to calculate how long it will take to find a new job. The more you earn, the longer it can take. Candidates in a high-level position typically spend more time getting hired than an entry level applicant. Your qualifications need to closely match the jobs for which you're applying to up your chances of getting hired quickly.
3. Find Out What You're Worth. There are free salary calculators you can use to determine how much you are worth in today's marketplace. Input your job title, company, location, education, and experience to get customized estimates of your salary potential.
4. Check Out Job Listings. Once you know what you want to do, and how much you want to make, you can use the advanced search options to find job listings. Search by job title, experience, education, location, salary range, type of position, and more criteria to narrow down your options.
5. Start Networking. Networking can help you learn more about the job market, and it can help you get hired. It can also help you find out more about possible career options, get the inside scoop on companies and jobs, and connect with people who can boost your career. If you haven't built a robust career network, now is the time to get started on getting one in place.  COMPLETE ARTICLE