People like to say "looking for a new job is a full time job" yet the "optimal" situation to be in is to look for a job while you already have one.  However, there is one thing that is not optimal about that – finding a way to get out of work to interview!
Here are a few tips…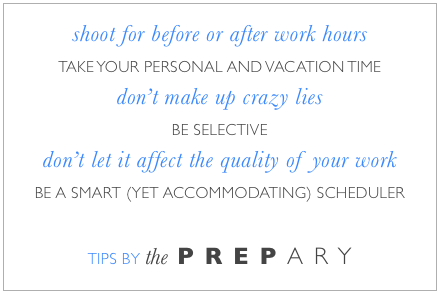 I've only switched jobs once, and this was hands down my least favorite part about the process.  As someone who barely ever takes a sick day, personal day, or goes to the doctor (I avoid this activity at all costs!) I was nervous it would be blatantly obvious if I started using those excuses.  I hate being dishonest, so I had to find some other ways. It's not an easy process, but here are a few thoughts to make it as painless as possible (realistically, your approach will probably end up being a combination of points 1-4).